Main Content
About
About Tom Barsanti
Tom is an experienced and knowledgeable real estate professional in the Ajijic-Lake Chapala area, who will provide you with the highly specialized information that will help you make the right decisions. That, coupled with his unique market knowledge, enables him to get you the optimal price for any property you plan to sell or buy.
With over 40 years of marketing & communications experience in the U.S. Broadcasting and Music Industries, Tom is considered a top negotiator. He has earned a reputation for the highest level of integrity, great people skills, a strong work ethic and an easy-going manner that allows his clients to enjoy their real estate experience.
Learn More
MLS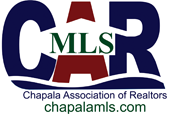 As a member in good standing with the Chapala Association of Realtors
and the Multiple Listing Service, Tom can show you any listing in the market.
Testimonials
What our clients
say About Us
"Tom Barsanti recently sold my house and the experience was pretty much effortless. Tom always accompanied all showings and handled them in a professional manner, showing that is an experienced realtor. He was always punctual and prepared to answer all question...
- Darrell Schmidt -
"If you're looking for a realtor in Ajijic/Chapala, I don't think you can do better than Tom Barsanti. I decided several years ago to explore retiring in Ajijic. I was fortunate enough to discover Tom's website and found it very informative and well done....
- Randy Crump -
"Tom is a hard working realtor who truly cares for his sellers and buyers. Tom sold our house in Ajijic last November, and his attention to detail is unsurpassed. You won't be disappointed with the customer service that Tom gives to his customers.
- Don and Ellie Mitchell -
"I just want to thank the Eager team for helping Marianne and I find our dream home. In addition to Mark, Susan & Trudie, I want to thank Tom. We enjoyed Tom's swagger. He had a way of showing a house that made it seem like a celebration — whether or not it...
- Mark R. Boyer -
"Greetings from Arizona. We are very impressed. Many thanks for all the energy that you expended selling our property in Ajijic. We certainly are pleased, especially given the current economy. Take care and, again, a huge GRACIAS for all your efforts.
- Darnelle and Stan Dunn, Arizona -
"…. thanks to Tom Barsanti, our search and buying a home in Ajijic was truly a positive experience. His personal attention and guidance before, during and afterwards was tremendously helpful with his knowledge of key contacts in the community. Tom, it was ...
- Lucille & Dolores, Sechelt, B.C. -
"When we asked Tom to list our house, it was because he has a reputation for being innovative, hardworking, and honest. Our house sold within 4 months and for a profit when the market was down. We could not have been more satisfied with the results. Because ...
- Sharon & Dr. Jerry Smith, Ajijic -
"We found Tom to be a straight forward, honest, knowledgeable and experienced professionals. He was able to show us exactly the houses we were interested in, besides all that he had a sense of humor too! We highly recommend Tom for your real estate needs.
- Hans & Clare van Loenen, Dallas -
"Nobody knows the real estate market at Lakeside better than Tom! He can also advise you on the most desirable locations and will shoot straight with you about which property is the best value for your money. There is no other realtor I would trust more than To...
- Barbara & Walt Manning, Ajijic -
"My husband and I are both Realtors with 25 years experience, so we are well qualified to say we had an unrealistic budget and an equally unrealistic wish list. Tom showed us properties, never once losing patience or interest. He was determined to find that per...
- Gail & Romeo Di Pietra, Canada -